Yamaha Piano Singapore U Series: Yamaha U1 and Yamaha U3
Yamaha pianos are a popular choice among many Singaporeans. Pianists love Yamaha pianos for their strength and consistency in quality with pianos suitable for pianists of all levels.
These pianos are known for their sharper and brighter tones that can bring your piano playing to the next level. Yamaha pianos are designed to last for ages so even second-hand pianos are still able to produce quality sound. A well-tuned and regulated Yamaha piano will definitely give the pianist a fantastic playing experience.
You can find a large variety of quality Yamaha pianos provided by PianoDoReMi. As Yamaha products are consistent and reliable, it can be difficult to choose between a Yamaha U3 upright piano and a Yamaha U1.
Read on as we compare the U Series pianos by Yamaha!
U Series: Yamaha U1 and U3
The U series by Yamaha is a fantastic choice for both seasoned and new pianists due to its consistent piano manufacturing quality
Easy Maintenance:
Details such as having polished ebony can also make a significant difference. A simple dusting and wiping are all you need to keep the piano clean, making this easy to maintain for parents with young pianists!
Excellent Tone:
For both grand piano or upright piano, the overall sound is bright and crisp, making this an excellent choice for a fantastic playing experience. Yamaha's brighter and true-tone sounds allow children to experiment with numerous styles: hip hop, rock, world, classical, jazz, contemporary and many more.
Holds Value:
The pianos hold their value well because of their durability and high quality. This is important if you should need to sell off your Yamaha piano if you are worried that your young pianist will lose interest or if you need to upgrade as they progress! The resale value gives you a good reason to invest in a quality piano.
100% from Japan:
Did you know that some Yamaha pianos are being assembled from other countries? Our Yamaha U3 and U1 are 100% crafted in Japan with import permits.
Let us look at the structure of both pianos by Yamaha.
The Yamaha U1 is a standard choice for pianists living in smaller spaces.
The Yamaha U1 is termed the "Exam Model" for a good reason.
Its height stands at 121cm which is a standard examinations model. Yamaha U1 is most suitable for beginner to intermediate students.
The sounds/tones of the Yamaha U1 is brighter and mimic a true tone, making it easier for pianists to register key signatures and distinguish rhythm patterns.
The Yamaha U1 is the standard choice of upright piano at examination centres all across Singapore.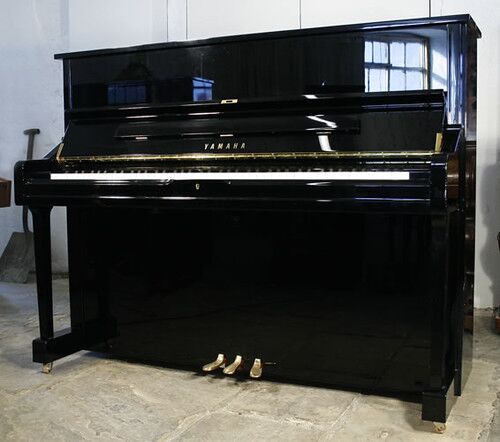 The Yamaha U3 is the closest alternative to a grand piano.
With a standing height of 131cm, the Yamaha U3 model is designed for a more advanced player.
While both the Yamaha U1 and U3 have excellent sound quality, the difference in height will mean that strings are longer, thus allowing a better sound projection.
The U3 is highly recommended for performance training as it mimics a grand piano in terms of playstyle and tone. The Yamaha U3 upright is an excellent alternative for a grand piano due to its affordability and durability.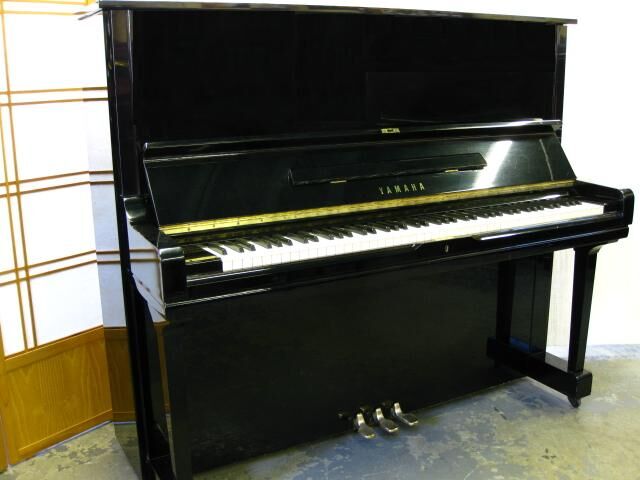 Picking Yamaha U1 and Yamaha U3 pianos for your child
With advancements and improvements made with the pianos, children are able to explore different music genres and playstyles through the U1 and U3. You will be able to find a suitable piano from this series for your pianist of all levels.
At PianoDoReMi, you get to choose from a range of quality-assured Yamaha pianos on a comfortable budget. In fact, our customers love our attention to detail to even include a slow-fall mechanic and adjustable benches for your child's safety and ease of playing the piano.
Our consultants will find the best Yamaha piano for you. Book an appointment to secure your piano at our next shipment of pianos from Japan.