Kawai Piano: Kawai acoustic pianos, upright pianos for sale in Singapore
Kawai pianos are one of the highest quality in the industry and are known for their "warmer" and "fuller" sounds, promising a pleasant experience for the player.
They are designed to last, making this a worthy investment in the long run.
At PianoDoReMi, we offer high-quality and authentic Kawai pianos catered to your child's needs.
Kawai produces both acoustic and digital pianos but we only bring in upright pianos at PianoDoReMi. Let us share more about them.
Durable Kawai upright pianos
Kawai Pianos offer good quality sound at reasonable prices.
With over 80 years of Piano making experience, Kawai Pianos Makers are very experienced in Piano Design.
Kawai Piano Crafting Technology is used to introduce a plastic casting of piano parts to avoid damage by humidity to the wood material. This is done without compromising the sound quality.
At PianoDoReMi, we carefully assess that the acoustic pianos include ABS Styrian rather than regular wood. This ensures that the action parts of the piano are durable for long hours of repeated practice.
Kawai Pianos are made with advanced Piano Crafting Technology for better durability. Second-Hand Pianos or Used Pianos will still have a tone as good as a brand new piano.
In addition, this makes the piano much easier to maintain in comparison with a grand piano.
The Kawai piano has a comparable sound quality to the grand piano (all without the hefty price tag).
They give a uniquely mellow and richer sound. Even pianists who play Steinway Pianos also prefer Kawai Pianos for the distinctive warm sound.
They are best known for their K series, specifically the K-800 and K-500 models.
The series is loved for its modern design, dynamic range and consistent tone across the keyboard make the K series the piano of choice for schools, professionals and regular pianists.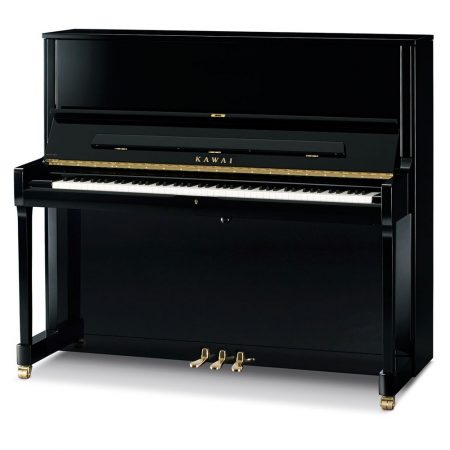 Find the Kawai Piano for your child
Kawai offers a vast range of pianos to provide pianists of all levels, which will certainly give the pianist an extraordinary playing experience.
In addition, the upright pianos are designed for optimal comfort, making these favourable for hours of practice at home.
Visit our showroom and try out these pianos to find the best Kawai piano.
Our consultants will find the best Kawai piano for you. Book an appointment to secure your piano at our next shipment of pianos from Japan.