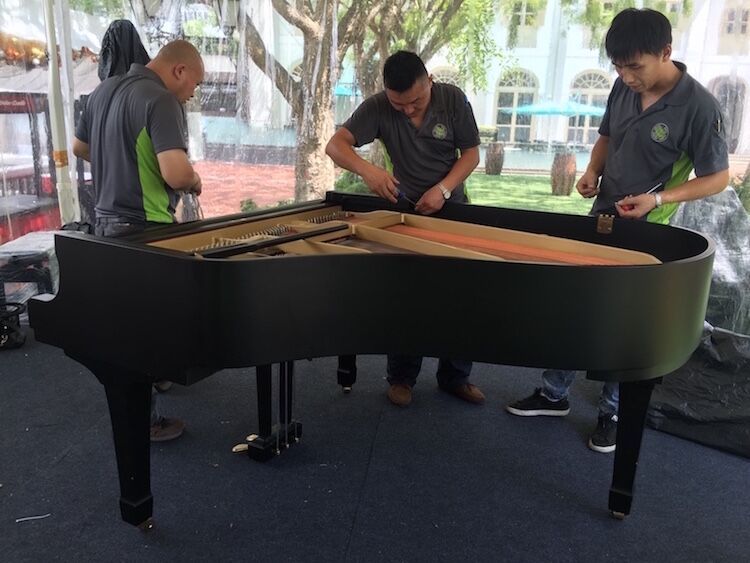 Our Mission
To provide our clients with high-quality restored pianos that are lasting, yet affordable.
Our Vision
To increase the quality benchmark of the second hand piano industry.
To uphold exceptional standards in restoring pianos.
Our Roots
In 2012, Piano DoReMi first started by providing our clients with great piano rentals in Singapore. We began with only 3 pianos, and soon we expanded to provide rentals for customers of different needs. Looking back, we have had an exhilarating journey. And we have loved every moment sharing our passion with our clients.
In a short span of 4 years, the satisfaction from our broad client base has boosted the growth of our company. Our humble beginnings have now grown into a diverse range of services to meet the various needs of our customers. And we do not plan to stop here. In fact, we will never stop. Our client's satisfaction is of utmost importance to us; this is what drives us.
About Us
Through the years, we find that used piano sold to Singapore consumer can be of better quality for the price that they are paying for. Looking beyond the age of the piano, the repair/restoration skill of the technician plays an equally important role too. Nevertheless, old or new, every piano has a unique history and their 'own voice'. Inspired by this belief, Our Founder set out to discover from the industry's experts how to bring out the beauty in every piano.
Piano DoReMi thus expanded into second hand piano sales to serve you. We want our customers to own affordable second hand pianos, yet still preserving the standards every artiste has a right to. In the same way, you have the right to a great experience in every possible way.
Contact us today to understand how our pianos are comparable to – or even better than – the spanking new ones!